May. 06, 2019
HDPE water supply pipe is one of our main products. Next, we strongly recommend the following introduction for you, maybe you can benefit a lot from it. As an HDPE Corrugated Pipe Factory, the following TENGYUAN will tell friends about the welding steps of the HDPE water supply pipe. Interested friends will come to know about it.
1.When the HDPE water supply pipe is welded, the two pipe axes are centered, and the ends of the two pipes are first spot welded.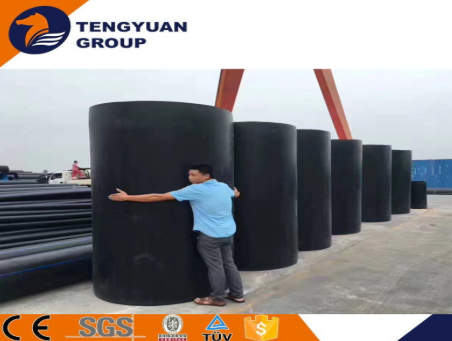 2. PE water supply pipe and flange are welded. The water supply pipe should be inserted into the flange first. After spot welding, use the square to find the right one. The flange shall be welded on both sides and the inner weld shall not protrude from the closed face of the flange.
3. When the wall thickness of the HDPE Water Supply Pipe is more than 5mm, the groove should be cut to ensure sufficient penetration. The groove forming can be formed by gas welding cutting or beveling, but the slag and iron oxide should be removed and polished with a trowel until the metallic luster is exposed.