Mar. 15, 2018
Paraguay client Antonio came to Tengyuan Group on Oct. 22th, 2017 and conducted a in-depth discussion with our global trade manager on the capital Asunción's hub project of underground drainage pipe network of OD1000-OD1400mm HDPE pipe.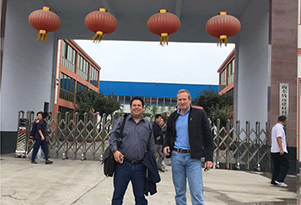 Accompanied by the global trade manager, the general manager and the director of the factory, the customers got a detailed acknowledgement of the main products of our company, visited the PE pipe production workshops, sample room, R&D center and QC center, and conducted in-depth exchanges with technical staff on technical issues.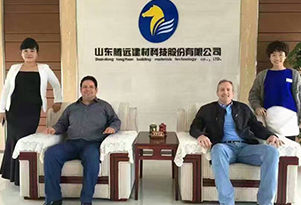 After visiting the factory, Antonio showed the highest satisfaction towards the quality, production level and the quality control of Tengyuan pipe. Besides, they believed that we are the ideal pipe supplier and they established the intention of the long-term cooperation with Tengyuan Group.
After the Chinese dinner with the company leaders, the one-day trip to Tangyuan Group was happily ended.